To this day, the Web has played a very important part in my life. I am constantly using it as a work, study, entertainment and communications tool. It has made life so much easier and I have learned to depend on it.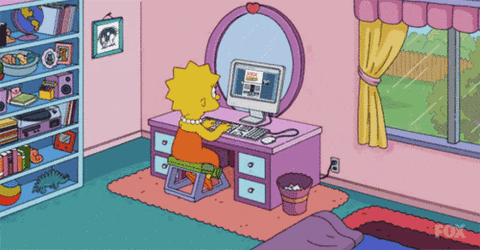 [Source: https://cuzimmathug.tumblr.com/post/28851882235/let-me-just-check-tumblr-really-quick%5D
Like every thing, the Web has its pros and cons, and I have experienced both. Like for example not having it for a long period of time and suffering, not in a "I'm gonna die without it" way, but more on the "I'm bored" kind of way. Sometimes I get distracted by it when I should be doing something and that's a bad habit. Most of the time I am doing quizzes using the app from BuzzFeed on my phone, when I should be paying attention in class and that dose not help at all when the exams come or the professors ask questions. But on the other hand all the information you are looking for or need is in the palm of your hand.
Like if you need a recipe on how to make edible cookie dough or you want to see a video of your favorite singers performance on the MTV VMA's 2018.
I also use it to follow my favorite artist, Ariana Grande, Bruno Mars, Demi Lovato, etc, on YouTube, twitter and Instagram. Because I need to know whats going on with their music.
The only time I get away from using it is when I'm reading an interesting book or when I'm going out with my friends. Both of this things I can do for hours. With books, the fact that you can go to another universe by reading amazes me. With friends, to pay attention to what they are saying I alway leave my phone in my purse or pocket.
[Title: Reading, By: Sam Greenhalgh, License CC]
In conclusion the Web is very important in my life and in the years to come it will play a bigger part in society. So we better get ready.