WARNING: May contain spoilers!
So I just finished Blood Oath and I have a lot of thing to say. Are they good or are they bad? Well keep reading and you'll find out.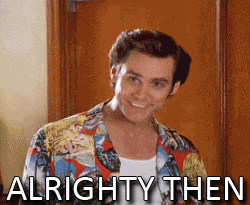 You know when you just finished an amazing book and you are desperate searching for another good one that's gonna leave you speechless and in love with the characters and the story. Well the search of that amazing book led me to this one. Mainly because I got tired of reading different samples that didn't piqued my interest and having this one on my kindle for sometime now, I decided to give it a shot. BOOM, bought the book without having finished the sample and found one of my new favorite books. Right now I'm reading the second one Shadow Wings because I can't get enough.
It's a dark story and the beginning is a hard one because of the torture and at first it took me sometime to get used to the writing, but once you do, man it's so freaking hard to put the book down. The world the authors, Raye Wagner and Kelly St. Clare , created it's like a dystopian vibe with Kings, dragons and magic.  I recommend this book to people that love dark, fantasy, young adult, romance, paranormal with dragons and a little bit of political games.
I just wanna let you know that I was not expecting the end, it left me speechless and with a little of a love-hate feeling toward the male protagonist, and also its one of the reasons I bought the next book. For me that's a big deal, because I prefer to read stand alone novels. I don't know why but I get tired of reading a whole series, it also happens with TV shows, and the only way that I read them is by reading a different book before getting back to the series, but with this one I went straight to the second one.
I think you should check it out, I'm in love with it and want to know what happens next.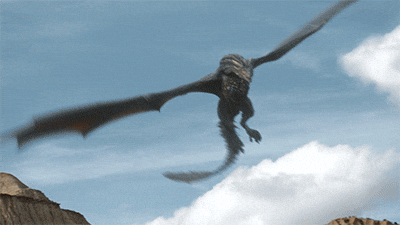 Book Description:
Blood Oath (Darkest Drae, #1) by Raye Wagner and Kelly St. Clare                                         Kindle Edition, 322 pages                                                                                                    Published November 9th 2017
"More than anything, I crave adventure. But in the disease ridden land of Verald, life is mapped out much like the well-established rings of our kingdom.
At the very heart reigns our vicious king and Lord Irrik, an invincible dragon shifter, at his side. Their power poisons the land and the people, leading to a steadily mounting number of enemies.
But change is coming.
When the rebellion surges, the king strikes back. Captured by Lord Irrik, I'm suddenly embroiled in a deadly game. One where I'm desperate to understand the rules.
Because I'm not only fighting for my life… but also a love that could be the very key to my freedom."
You can find this book in Amazon.com
Well I hope you all have a good day and you enjoyed it.Till the next post BOOKWORMS. 😉
Featured Image [Source: By AO-photos Titled: Dragon Licensed CC]